Tag Archives:
Outdoor living
Click on the image to discover the details of this gorgeous project in Houston.
As our focus turns toward mothers this month, we want to stop and honor the women in our lives. Her job is never done and she does it with such love. She deserves a chance to take it outdoors and relax in a beautiful space. We chose this collection of gift ideas for her to give her even more enjoyment in her own back yard.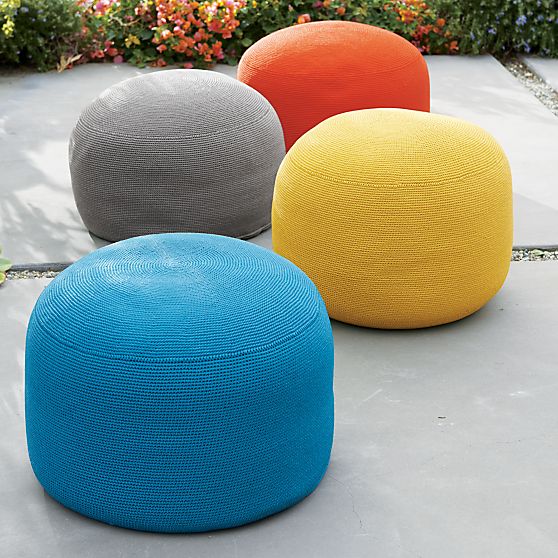 Price: $229
Why we love it: This gift says, "relax and put your feet up" all over it. It's both stylish and durable for outdoor use. Sometimes she simply needs permission to take a break. You'll give her permission to rest and a comfy spot to do so.

Price: $39.95
Why we love it: These wine glasses are shatter resistant, but they are designed to look like traditional glassware. Whether it's a family dinner on the patio or a gathering with her girlfriends, these BPA-free stemless glasses are perfect for Outdoor Style entertaining.

Price: $100.00
Why we love it: It's a green gift in more ways than one! The kit comes with plenty of succulents and instructions for planting. The frame is handmade from recycled wood and designed to either hang on a wall or fence or lay on a table as a living centerpiece. Succulents are easy to care for and ideal for busy people – like mom!
Price: $99.99
Why we love it: It's made of cedar which happens to be one of our favorite materials for building custom patios. Cedar is weather resistant, so this mat will stand up to the elements. The doormat is well-crafted so it will also stand up to the foot traffic. You can customize the message for a unique and thoughtful gift.
Wine of the Month Club Membership
Price: Starts at $21.95 monthly
Why we love it: She'll have two new bottles to enjoy on the patio each month hand selected by a connoisseur who tastes 400 varieties of wine each month. They take the guesswork out of choosing a good bottle of nice wine, freeing her up to enjoy the fruit of the vine with family or friends.
Price: $299.99
Why we love it: She loves to throw a good party and music is essential for setting the mood. This bluetooth speaker requires no wires, so it's easy to set up in an instant. It pours out music 360º around for massive sound on all sides. It has a subwoofer built right inside. And bonus, it's water-resistant. If she's the coolest mom around, this is the Outdoor Style gift for her.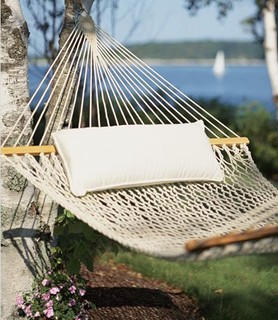 Price: $109.00 large / $119.00 extra large
Why we love it: L.L. Bean says this hammock has been a customer favorite for over 30 years. No doubt! There is a certain type of relaxation that only happens in a hammock. It's almost as if a nap is a requirement. She works hard. She deserves it!

Price: $38.00
Why we love it: She'll look cute and be cool and comfortable on the patio in this personalized hat and tank set.
Price: $103.00
Why we love it: She'll be able to serve up a cool and refreshing beverage all summer long right on the patio with this drink stand. Fewer trips to the kitchen = more outdoor style relaxing and talking.
PRICE: $599.00
Why we love it: She'll feel glamorous when she reclines on this double-lounger. She can't help but nap, read or soak up some rays on this chaise lounge… which is exactly the kind of Outdoor Style living we were looking for!
Solar Light Garden Stake
Price: $42.00
Why we love it: Hand-blown from 100% recycled glass, these orbs each contain a solar-powered LED light that allow her to enjoy the enchanting swirls after dark. It's a beautiful addition to the garden surrounding her patio.
Which item in this gift guide would the woman in your life most want? Tell us in the comments below!
Adding a stylish outdoor living space is undoubtably a significant investment. We get to see the return on that investment every day as homeowners increase the value of their lifestyle by creating a space to take time out for the important things in life. Here's a list of 50 great reasons to add Outdoor Style to YOUR backyard:
More space for those big gatherings!
Outdoor dinner parties
A nearby spot for star gazing
To celebrate your son/daughter's graduation party
A quiet place to drink your morning coffee and read the news
To keep the indoor kitchen cool by grilling out in the summer
A place to tell stories around the campfire with the kids or grandkids
A covered space in which to watch a good Texas thunderstorm roll in
Family dinners on the patio
A patio cover provides indoor shade, too
A place to let them watch the game outside while you commandeer the living room TV with your show
Exhale the stress
Ice cream cones melt slower in the shade
That quaint little backyard wedding
A shady spot to watch the kids while they play in the pool
Girls night in
Give your swimmers a place to snack, a place to rest and a place to use the bathroom… without soaking your floors
A place to slow down
Rover loves a shady spot to enjoy the dog days of summer
To invite the neighbors over for that barbecue
A place to put your feet up
What better backdrop for family portraits, than your own home?
A perfect spot to indulge a "no plans" Saturday
To host a backyard brunch
A place to drink cocoa on a cool evening
A place to pop a cold bottle on a hot day
Serve up their favorite birthday dinner
To sit a spell and have a long conversation
To pass on the art of grilling
A comfy spot to devour the latest novel
Dine alfresco with a date night in
To one up the Joneses
All the barbecue holidays-Memorial Day, Independence Day, Labor Day-are better served up in your stylish backyard
Easy clean up for children's birthday parties
A place to hang your porch swing
Practice your mixology
A quiet space to watch the feathered visitors to your bird feeder
Give your house guests a space of their own in a backyard guesthouse
Turn on the patio string lights and have a glass of wine
A perfect place to paint or draw
Keep the drinks cold in your outdoor kitchen fridge
Be the house where everyone gathers
Take refuge from tuba practice
Swing in a hammock
Celebrate your retirement
Sit down and talk about your day
Get down a play trucks or have that tea party
Raise a glass to the newly engaged couple
Teach the art of a perfectly toasted marshmallow to the next generation
Just breathe
If you think your backyard living could use an Outdoor Style upgrade, we'd love to talk with you. Contact us for a free consultation at (281) 265-1994 or send us a message via our website.